Behaviour change and achieving Net Zero after COP: the roles of consumers, companies and public bodies (webinar)
Monday 14th March 2022
Achieving Net Zero will require big investment in sustainable infrastructure and services. It will mean new approaches to how communities are planned and function. It also demands very substantial change in consumer behaviour. However, while public concern about climate change is now at its highest level, this has not resulted in large scale changes in citizen and consumer behaviour. There is a wide gap between wanting to do our bit, but not doing enough. How therefore can consumers get from anxious to active? How can companies and organisations better drive - and be driven by - transformational consumer behaviour?
Why do some people take action on climate change in their personal lives and actions, both at home and elsewhere, while others do not? Research shows that awareness of climate change is at its highest ever level and that people do feel an obligation to act and would like to do so. So, what stops them? Do organisations in both the public and private sectors understand what motivates and prevents their customers and consumers in acting on climate change?
There is an intention-action gap preventing personal climate-friendly changes from being made. Organisations have a key role to play in informing people of the urgency and practicality of the pathways they can take to close this gap. However, organisations need to realise that to fulfil their role there is clear evidence they must factor in. Consumers have little understanding of the science involved and they value familiar language and concepts. The motivation to save money is a core driver of behaviour change. Deeply ingrained cultural habits remain a core obstacle. Property type and age are key indicators affecting behaviour change.
This webinar explores what drives consumer and customer behaviour on climate change. It discusses what organisations can and should do to support climate change action by better communicating with people. Finally, it examines behaviour change success in other contexts in order to reflect on what works when the challenge is tough, the change is necessary, and the reward is not immediate.
Speakers will consider what consumers think and how they act (or don't) on climate change, they will discuss how organisations should act and communicate to support and benefit from changed consumer behaviour and they will reflect on approaches to behaviour change elsewhere which could assist in climate related action.
Speakers
Sian Davies
Founder
The Behavioural Architects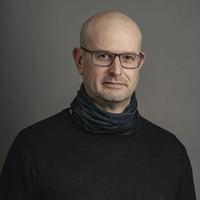 Matt Lancashire
Director
Zero Matters

Iagan MacNeil
Head of Policy and Communications
Smart Energy GB

Kate Thomson
Researcher - ADVANCE, Department of Clinical Psychology
University of Edinburgh
Agenda
Monday 14th March 2022
10:00 Chair's opening remarks
Iagan MacNeil, Head of Policy and Communications, Smart Energy GB
SmartEnergyGB
10:05 How do consumers think and act on climate change?
Sian Davies, Founder, The Behavioural Architects
TheBeArchitects
What do consumers understand about climate change and what do they care about?
What makes consumers want to change behaviour?
The implications for any organisation trying to encourage and support new practices
10:20 Organisations - what do they need to do and communicate in order to support and benefit from changing consumer behaviour?
Matt Lancashire, Director, Zero Matters
Zero_Matters_
Should organisations be drivers of changing consumer behaviour or driven by it?
Meeting consumers on their own terms
What works and which steps to take
10:35 Lessons from psychology on behavioural change
Kate Thomson, Researcher, ADVANCE, Department of Clinical Psychology, University of Edinburgh
EdinUniHealth
What does psychology tell us about behavioural change?
Applying theory into practice
Working with people - getting to being ready and willing to change
10:50-11:00 Discussion and Q&A
Iagan MacNeil, Head of Policy and Communications, Smart Energy GB
SmartEnergyGB
Speakers
Fees
Fees
How to book
You can book to attend, or order the video only, in 3 ways:
Select book now on the right hand side of this page, fill in the form on that page and click the 'send booking' button
Call 0131 556 1500
Email mail@mackayhannah.com
Webinar fees
Delegate fee (includes video recording) – £49 +VAT
Video recording (should you wish to purchase a video recording without registering to attend the webinar) – £40 +VAT
Group discount – organisations booking 3 or more delegates will receive every third delegate place free of charge (please complete further forms if necessary)
Payment
We do not currently accept payments online and will send you an invoice.
You have the option of paying by BACS or card.
BACS details will be included on the invoice.
If you wish to pay by card, please tick the appropriate box on the booking form and a member of our staff will contact you by telephone to take the payment.
Alternatively you may call 0131 556 1500.